Clozette Group is a digital marketing company anchored on content that performs.

We are a team of 160+ digital strategists and content specialists supported by a network of more than 10,000 creators, influencers and talents across Asia.

With in-house production capabilities and an array of digital assets, we help brands create, deliver and optimise content across multiple channels, mapping to every stage of the customer journey, to deliver results.

Founded in 2010, Clozette is venture-backed and headquartered in Singapore with offices in Malaysia, Philippines, Indonesia and Japan.
INCORPORATION
11 August 2010
CLOZETTE GROUP
Singapore (HQ)
Malaysia
Philippines
Indonesia
Japan
Major Investors
Clozette is invested by Cool Japan Fund, a public-private fund under the Ministry of Economy, Trade and Industry of Japan (METI); Phillip Private Equity, part of the Phillip Capital Group with assets under management of more than US$30 billion; and Walden International, a venture capital firm with US$2.6 billion in committed capital across investment in over 500 companies in 12 countries.
Clozette Integrated Solutions
Content Creation
Editorial Article
Bespoke Advertorial
Product Review
Infographic / Illustration
Product Photography
Lookbook
Video Marketing
Bespoke Video
Product Review
Demo / How-To
Event Video
Expert Interview
Infomercial
Experiential Marketing
Live Stream & Virtual Event
Clozette Beauty Club Review
Product Sampling & Seeding
Pop-up
Workshop
Event & Roadshow
Influencer Marketing
Product Seeding
Content Co-creation
Product Review
Social Media Takeover
Event & Live Streaming Appearance
Brand Ambassador Program
Exclusive Talent Management
Interactive Web Services
Chatbot Commerce
Personality Quiz
Native Poll
Interactive Game
Content Hub
Microsite
Asia Market Entry
Survey
Focus Group
Market Research
Product Trial
Market & Price Testing
Business Matching
500+
International & Local Brands
worked with us
4,500+
Digital & Social Campaigns
executed
3,000+
Content Creators & Influencers
collaboration projects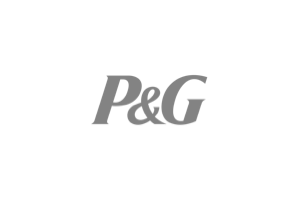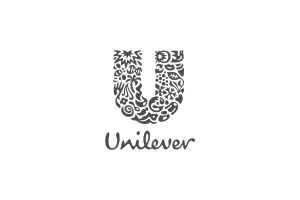 Testimonials
We have been working with Vicky and team from Clozette for about a year now. From the initial stage of planning till the final execution, they have always been attentive, detailed and professional. Clozette team is always a pleasure to work with!
Annabelle Lin
Regional Marketing Manager, SEA/ANZ
Clarks Singapore
Clozette has been our trustable partner for several years. They possess strong industry/market knowledge and understanding, delivering high quality content, service and performance-driven solution to us. Clozette has also been at the forefront in innovation, constantly exploring different avenues to meet (potential) market's demands, making them an inspiring partner to work with.
Karen Lum
Partnerships & Supply Lead
INCA by GroupM Singapore
So far, we are happy with the collaboration. The points we took were the neatness of the event and easy to communicate with the team.
Karina Gadis Gumiwang
Marketing and Public Relations Manager
Innisfree Indonesia
I have worked hand in hand with Clozette Philippines to assist us boost our social media marketing. The team multitasks effectively and is able to handle a high-volume workload. Has wealth of experience when it comes to digital and very creative without making client spend much. I strongly recommend Clozette Philippines.
Mary Cris Go
Senior Marketing Communications Specialist
Innisfree Philippines
Working with a partner is like sharing your journey and goal with them. Of course, you need the reliable one to achieve your goal together. We have made the best decision to work with Clozette for K-Natural White launch. I'm beyond happy with the result, although we had many hard obstacles in the short time of preparation. As a new brand, it's not easy to choose the right partner to work with, because if you choose the wrong one, your investment will be worthless. Thank you Clozette team for serving the best! Keep it up!
Evelyn Elrica Setiawan
Assistant Product Manager
K Natural - Wings Group.
Clozette has become our essential partner, especially in Influencer Marketing. They are able to set the bar high in terms of service excellence. Really hope the level of partnership can grow even better in the future!
Andrew Richard Togatorop
mContent Partner - Team Unilever
Mindshare
I like partnering with Clozette for projects because they always understand the brief and give us content creators whose audience belongs to the market our campaigns aim to target. They're very easy to work with and deliver well despite tight deadlines. Coordination is also quick and breezy because response is always prompt.
Kristel Cruz
PR Assistant Manager
MullenLowe Treyna
It has always been a pleasure to be working with the Clozette team and will continue to be a trusted partner. They are reliable and are able to deliver on excellent service. Kudos to their team for always being on top of our projects. Wishing Clozette continued success in the years to come!
Meryll Torres
Media Manager
NuWorks
It's been great working with Clozette. Very flexible, organised and professional when it comes to handling the demands of the client. We're really satisfied on the outputs and contents being produced by Clozette and there sets of influencers. 90% of the contents delivered very well; acquired high engagement rate and organic reach. Gizelle is easy to work with and is really approachable. Kudos to Gizelle and her team for a job well done since the start of our Mi 11 Lite campaign down to the sustenance.
Louise Klarke So
Community Manager
Xiaomi
One of our clients, a major beauty brand in Japan, was looking to launch a new product series in Asia. So, we worked with Clozette to help us plan a digital and social marketing campaign across Malaysia, Singapore and Thailand. We were impressed by their strategy and execution, as well as the quality of the creatives they contributed to the campaign. We definitely hope to work with them again!
Ni Dai
Account Executive
I&S BBDO Inc
Works
We have enabled more than 500 brands and partners across Southeast Asia and Japan, powered by a full suite of digital assets and an inclusive network of more than 10,000 creators, influencers and talents that boasts a collective 2+ billion followers.

Our works range from bespoke advertorial, product seeding and short-form videos to live-stream ecommerce and many others.

Check out our content creations.
Accolades
Over the years, we're honoured to have our work recognised by the industry.
Finalist, Emerging Enterprise Award 2018
Best Engagement Strategy By A Media Owner (GOLD Winner), The Loyalty & Engagement Awards 2016
Best Engagement Strategy For A Female Audience (GOLD Winner), The Loyalty & Engagement Awards 2013
Excellence in Digital Marketing (GOLD Winner), Marketing Excellence Awards 2012
Excellence in Digital Marketing (SILVER Winner), Marketing Excellence Awards 2012
2011 Red Herring Global & Asia Top 100 Winner
Contact Us
Editorial
Editorial & Content Collaboration
Advertising
Advertising & Sales
General Information
Community, Partnership, Technical or Others